evia launches women in technology initiative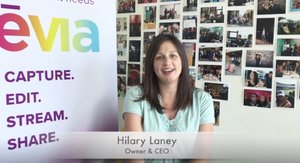 Evia is proud to launch our Women in Technology initiative, adding our voices to the conversation on how to create more opportunities for women in the technology sector.
Our latest infographic, Women in the World of Tech, paints a picture of where the industry is today and why it is important to bring more females into this critical sector of our economy.
In the video above, Evia Owner and CEO Hilary Laney talks about the experiences that shaped her career and why launching this campaign is personally important to her.